AMIGOS in the News:
Costa Rica Adventure
By Rachel Amran, Memorial High School
Featured in The Buzz Magazines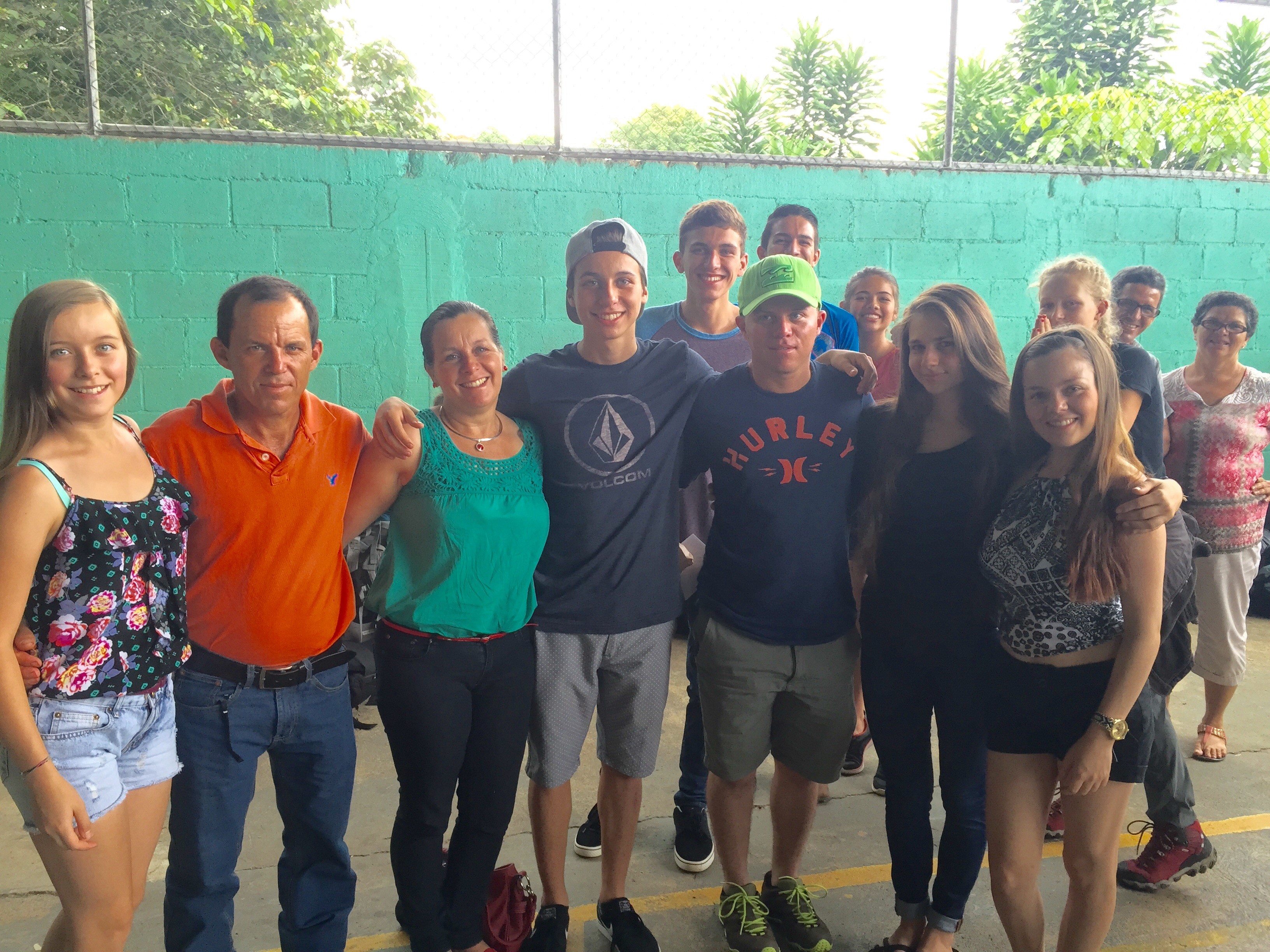 Michaela Urban, a senior at Memorial High School, participated in a cultural-exchange program this summer called Amigos de las Américas. The AMIGOS organization provides American teenagers with the opportunity to travel to Latin American countries such as Nicaragua, Costa Rica, and Ecuador, and live with local host families. Not only can students improve their Spanish, they also learn to handle responsibilities and challenges outside their normal comfort zones. I got the chance to speak with Michaela about the program and her experience.
Can you explain what the program is about, at least what it means to you anyways?
Amigos de las Américas is a nonprofit organization that trains youth and sends them abroad to work alongside with Latin American communities and create a development project that will benefit the community and develop leadership skills in the participant
How did you find out about AMIGOS? 
There was a presentation about it in my sophomore Spanish class.
What made you decide to go on the trip? 
I wanted to experience Latin American culture and improve my fluency in Spanish.
What made you decide to go to Costa Rica instead of the other countries? 
I chose Costa Rica because I had the opportunity to go to national park and the country had a sustainability team.
Did you live in rural Costa Rica or near the cities? 
I lived in San Ramon Norte, Perez Zeledon Costa Rica. It is a rural part of the country.
What was your daily schedule like? 
I would wake up at 7 in the morning and walk over from my host community, which was at the very, very top of a hill (I think it was more than 8,000 ft. above sea level). We would walk down the mountain to the center of my community, to the plaza where I would meet my host mom. Normally my host mom and I would go to work on the CBIP, or Community Based Initiative Project, and we'd paint and move stuff. Sometimes there would be construction going on too.
After that, we'd (my designated partner would come with me, she was also an AMIGOS participant) walk back to my host family's house and my host mom would cook us lunch. My host siblings would come home around 11 and then they would eat lunch with us. Then, my host sister would come with me and my partner to go to the school and do activities with the kids for three hours. After the school, I would go back home to my host family and normally I would have to help my host brother with English or math homework. Finally, we would have dinner at 7:30 and I would continue to help my siblings with their homework. We would sometimes watch T.V. at the end of the day, but not all the time.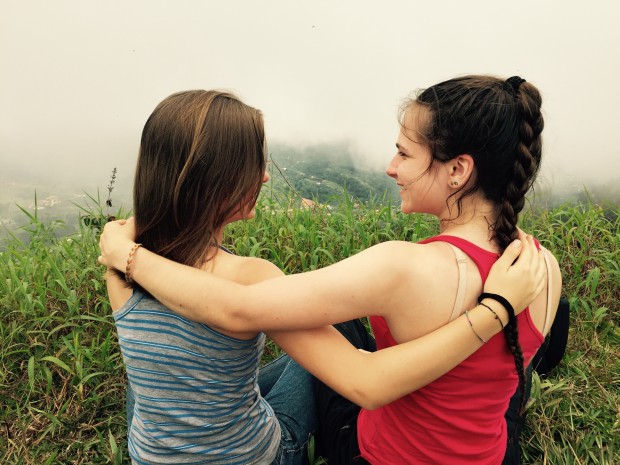 What were your first impressions of the place? 
My whole host family didn't come to pick me up, only my host sister came to pick me up. But she looked really nice and I was kind of scared at first because the car wouldn't start and it looked like it was going to break down at any second, especially on the mountain roads. But my host family was really nice because they got pizza for me because they thought every American likes pizza.
How did you get over the homesickness?
I just involved myself and tried to keep my mind off home.
What was the hardest part about living in a new place? 
I knew no one.
What is your favorite memory from the trip?
Dancing! My host family would always dance Bachata and we'd dance until 10 at night and everyone was such a good dancer. That, and the food. There was a thing called "agua dulce" or "sweet water" and it was milk heated up with a little bit of oats and honey. It was so good. One time we hiked up a mountain called La Piedra, and when we reached the top we were basically in the clouds."
What advice would you give another person who may be interested in participating in the AMIGOS program? 
This may not sound like cool advice, but I can tell you that it's not worth it buying a pop-up mosquito net because if you buy the net you have to reassemble it every week – and it takes an hour to assemble. Also, bring toilet paper. You never know when you're going to use it.
Latest posts by AMIGOS Team
(see all)